OPM Collaboration
At our Centre, Gareth Barnes' lab is developing a wearable MEG brain scanning technology, using optically pumped magnetometers (OPM). One of our key public engagement projects, the OPM Collaboration, is embedded in the development of this research.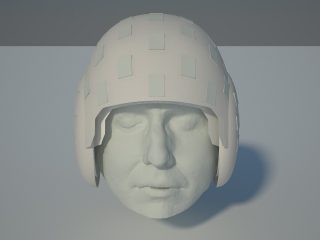 The emerging technology will allow a millisecond by millisecond picture of the electrical activity changes in the human brain on walking, talking subjects, distinct from the current MEG technology which requires participants to sit still in a large machine as they are scanned.
The OPM-MEG helmets are clinically important as one of the main beneficiaries will be people with epilepsy, particularly children with epilepsy. For adults, it will allow long-duration, non-invasive, recordings which will potentially replace surgically implanted electrode grids. For children, it will allow us to identify seizure sites non-invasively, but also perform essential pre-surgical planning tasks, like language localization, even whilst the child is moving.
The OPM development public engagement project will work with children with epilepsy, one of the primary beneficiaries of this technology, to develop helmets, testing protocols and testing environments that are comfortable and enjoyable. This will hopefully go some way to removing the intimidating nature of testing protocols, in a way that is directly beneficial to participants.
We will partner with Great Ormond Street Hospital (GOSH) and Young Epilepsy charity, as well as collaborating with play specialists, artists and designers, to plan a series of pilot events and workshops and help bring young children's visions of OPM-MEG helmets to life.