UCL World Stroke Day Forum
UCL World Stroke Day Forum was held on Tuesday 29th October 2019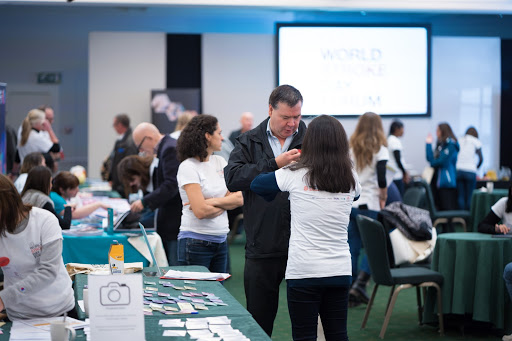 Our annual World Stroke Day Forum brings together researchers, clinicians, charities, stroke survivors and their families to empower stroke survivors to engage with and contribute to our work, with the aim to improve prognosis and rehabilitation after stroke.
The one day event comprises of:
workshops

talks from a diversity of people across rehabilitation research

an expo area hosting stalls on research, clinical work and leading charities for stroke research and care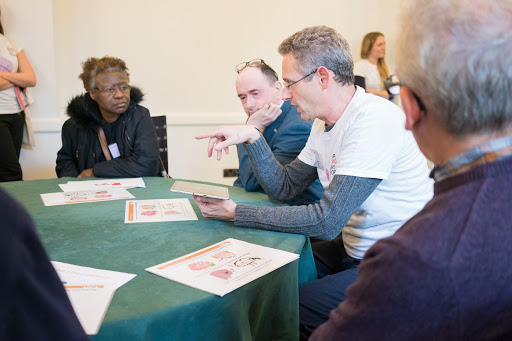 The first event, in 2018, was a great success with positive feedback from researchers, ushers and stroke survivors alike. As such, it is now a part of our annual public engagement programme and contributes heavily to our vision of empowering those with psychiatric and neurological conditions to meaningfully contribute to research.
"To develop high-quality research and ultimately better healthcare for stroke survivors it is essential to establish a common understanding of the needs, experiences and priorities of those living with the results of stroke. Events like this really help us do that." – Professor Jenny Crinion, Neurotherapeutics Group, UCL
"Everyone has written me off, but I'm capable of doing more – research is so exciting for me!" –Stroke Survivor
"I wish there had been something like this when I had my stroke seven years ago." – Stroke Survivor
"I thought that the researchers managed to convey very well that it was their (the patients') opinion that mattered and that their feedback was very valuable to them, so the visitors felt that they were contributing to research." – Usher Volunteer
Research Groups
PLORAS, WCHN

Movement & Fatigue Research, UCL

SIGNAL, UCL

Neurotherapeutics Group, UCL

The Effort Lab, UCL

Upper Limb Rehabilitation Project, The National Hospital for Neurology and Neurosurgery