Artificial intelligence identifies brain abnormities that can be used to cure epilepsy
Researchers at UCL have joined forces with international partners to design an algorithm that can be used by clinicians to help cure epilepsy.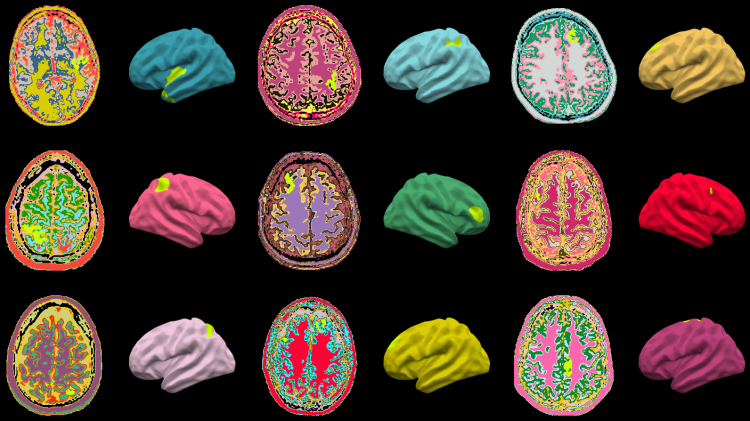 In the UK 600,000 people suffer from epilepsy, the majority of patients use medication to control their seizures. However up to 30% of patients do not respond to these drug-based treatments.
For these patients surgical intervention is used to manage their condition. Prior to surgery doctors use brain scans to identify the region in the brain that is causing the seizures so that it can be removed, providing a cure.
Using traditional methods these abnormalities can be difficult to localise and can go undetected.
Without being able to localise these abnormities surgery cannot be performed, severely impacting a patient's quality of life.
In a paper published in Brain the Multicentre Epilepsy Lesion Detection project (MELD), a UCL-led team of international researchers designed an artificial intelligence algorithm which is able to identify these abnormities in cases of drug-resistant focal cortical dysplasia (FCD) – a leading cause of epilepsy.
In the largest study of its kind researchers used 1,000 patient MRI scans from 22 global epilepsy centres to develop the algorithm which is applied to patients MRI scans.
The algorithm localises the FCD regions in the brain so that doctors cure the patient by surgically removing the area.
FCD regions of the brain can often look normal which makes diagnosis incredibly difficult. The algorithm developed by the MELD project was able to identify 63% of cases that were unable to be detected by clinicians.
Co-senior author, Dr Konrad Wagstyl (Wellcome Centre for Human Neuroimaging) reflected on the applications of the research:
"This algorithm could help to find more of these hidden lesions in children and adults with epilepsy, and enable more patients with epilepsy to be considered for brain surgery that could cure the epilepsy and improve their cognitive development. Roughly 440 children per year could benefit from epilepsy surgery in England."
Currently of those epileptic patients who have a brain abnormality that cannot be detected by MRI FCD is the leading cause. The team hope their research can be used to improve outcomes for epileptic patients.
Interested in finding out more? Read the paper here.
The MELD project is supported by the Rosetrees Trust.