In2Research recognised at sixth annual UK Social Mobility Awards
Following its recent nomination In2Research was a finalist and took home a Silver Award in the 'Innovation' category at the sixth annual UK Social Mobility Awards.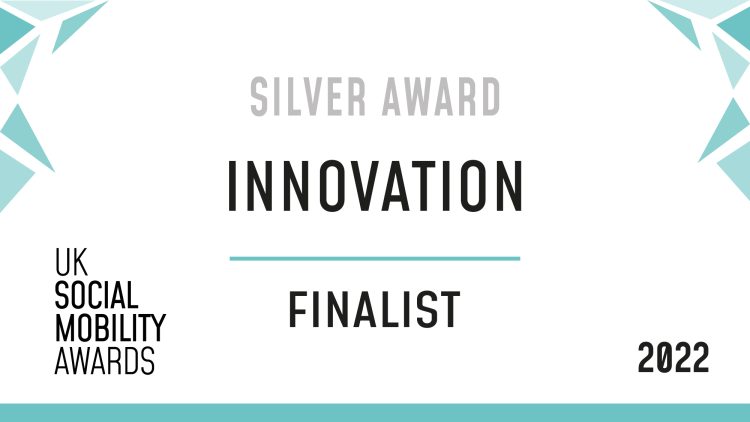 Co-founded at the Department of Imaging Neuroscience alongside charity In2science the programme works to improve diversity in post graduate education.
Participants take part in a series of workshops, mentoring sessions and away days culminating in a paid 8 -week research placement.
The programme is designed to provide individuals with the skills to peruse postgraduate research education as well as promoting a positive and inclusive research culture across participating universities.
Since its launch in 2021 In2research has continued to grow and now is delivered in collaboration with university and third sector partners including City University of London, University of Cambridge, Leading Routes, UK-Pakistan Science & Global Innovation Network and UCL Students' Union.
Following its recent nomination In2research succeeded in taking home a Silver Award in the 'Innovation' category at the UK SOMO Awards.
Organised by leading societal change charity, Making The Leap, the awards recognise organisations that are prioritising social mobility. This year's judges included a panel of esteemed leaders chaired by Sir Kenneth Olisa OBE.
On receiving the award Cassandra Hugill, Public Engagement Manager and In2Reserch Co- founder said:
'We are delighted to gain the Silver Award in Innovation. The In2research programme, co-founded by UCL and education charity In2scienceUK, empowers people from low socioeconomic backgrounds to progress to postgraduate research. Through this, we aim to build a more diverse, inclusive and thriving research community and workforce.'
We extend our warmest congratulations to In2research and everyone else involved in this year's SOMO awards.
Find out more about In2Research here.