Facilities
We are: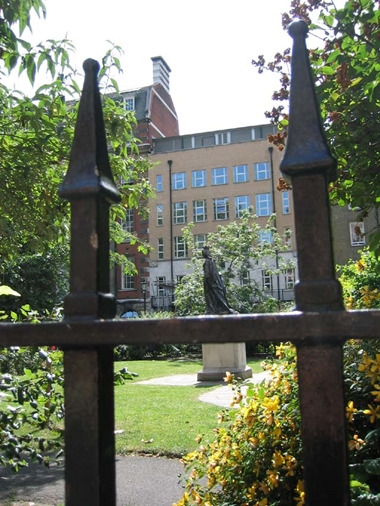 Situated at 12 Queen Square London (a Wellcome owned facility)

Positioned at the epicentre of UCL Neuroscience
Our diverse technical capabilities enable our scientists to conduct complex studies exploring both temporal and spatial brain activity with greater specificity.
Our in-house facilities include:
7T Siemens Terra magnetic resonance imaging (MRI) scanner with parallel transmission capability.
Two research-dedicated 3T Siemens TIM-Trio magnetic resonance imaging (MRI) scanners, one of which is additionally equipped with a prospective motion correction system.
A CTF-Omega 275-channel Magnetoencephalography (MEG) system.
Purpose built room for the use of Optically Pumped Magnetometers (OPMs)
A number of EEG systems
Several behavioural testing rooms enabling neuropsychological, psycho-pharmacological and Transcranial Magnetic Stimulation (TMS) studies.
Well-developed systems for simultaneous TMS-fMRI.
All facilities are equipped for visual, somatosensory and auditory stimulus presentation in addition to long range infrared eye tracking. These physiological measurements enhance the imaging acquisitions, furthering their quality, interpretation and translation.
---
Data Handling
The Centre has advanced data-handling and storage capabilities, which is a requisite for the volumetric challenges of our data outputs and computational requirements. These facilities include:
a 224-core HPC cluster with over 1TB of RAM and over 75TB of dedicated storage.
Total network data storage for shared group and cluster use is over 300TB of backed up storage.
Each modality has consistent recording capabilities ensuring standardisation, functional efficacy and data reproducibility.
A particular asset are custom-made MR sequences developed by the WCHN Physics Group that deliver maximal temporal and spatial resolution, minimize artifacts (such as echo planar imaging signal dropout in basal brain areas) and provide quantitative anatomical data which enabled the first myelin mapping studies using quantitative T1 maps and facilitated large scale multi-center trials (e.g. NSPN).