Neurotherapeutics
Research team
We investigate how best to rehabilitate language and cognitive deficits caused by stroke and dementia.
The principal aim of our group is to provide a brain -network account of the treatment of language and cognitive disorders in patients with brain damage.
Our research is multidisciplinary and integrates neuroimaging, behavioural and treatment studies of patient populations with neurological disorders including aphasia, hemianopic alexia and dementia.
We use neuroimaging (MEG, fMRI and sMRI (including MPM)) to identify in patients the neural models of brain areas involved in language and cognitive functioning. Through new technological innovations, in developing digital interventions (i.e. apps and web-based therapies) and using noninvasive brain stimulation (trancranial direct current stimulation -tDCS and tACS) we then test how these interventions modulate brain plasticity and accelerate recovery. Not only will this advance neuroscientific understanding of language and cognitive functioning following brain damage, it will also reveal the mechanisms of behavioural and non-invasive brain stimulation intervention effects.
By linking data and theoretical models from these complementary questions we seek to deliver an integrated picture of cognitive rehabilitation. This will allow us to target subgroups of patients who are likely to respond to specific non-invasive brain stimulation and behavioural therapies, a means of tailoring treatment to individual patients. It will also provide an empirical basis from which to investigate specific interventions in clinical trials that would greatly improve the quality of patients' treatment.
Our vision is that suitable patients will use these computer-based therapies linked with non-invasive brain stimulation to supplement and boost their rehabilitation. This same technique could be used for other hard-to-treat speech, language and cognitive disorders, opening up many new avenues for treatment and prevention.
Therapy apps
We have already conducted randomised controlled trials to test the clinical effectiveness of a range of different practice-based therapy apps.
Read-Right is for patients with reading problems (hemianopic alexia)
Eye-Search is for patients with visual search problems
iReadMore is for post-stroke patients with reading problems
Listen-In is for post-stroke patients with speech comprehension impairments.
Now trialling:
iTalkBetter for patients with speech production problems, and
Gotcha! for patients with dementia and problems naming the people they know well.
---
Principal Investigator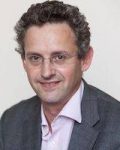 Alex Leff
---
Principal Investigator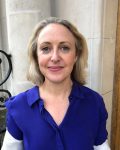 Jenny Crinion
---
Team
---
Research areas