Translational Neurophysiology
Research team
Our goal is to understand the function and dysfunction of oscillatory brain networks and precisely map out their anatomy. To achieve this we use simultaneous MEG and invasive recordings in Deep Brain Stimulation (DBS) and epilepsy patients.
Our research will help focus DBS treatment on pathological brain activity and avoid the locations and stimulation patterns that could cause side effects. Simultaneous invasive recordings also help validate MEG analysis methods, particularly analyses of functional and effective connectivity.
Ongoing studies
Studying the role of the Subthalamic Nucleus (STN) in evidence accumulation and conflict resolution. Using a unique task design in Parkinson's patients undergoing DBS surgery, we examine neural responses to individual cues in a sequence, showing distinct roles of theta and beta oscillations. We are currently examining how cortical inputs could explain the observed STN activity.
Characterising oscillatory activity and connectivity of the Ventral Tegmental Area (VTA) in patients with chronic pain and associated depressive symptoms, and the role of the VTA in reinforcement learning.
Analysing simultaneous intracranial EEG and MEG recordings in patients with epilepsy in collaboration with Ruijin Hospital JiaoTong University School of Medicine in Shanghai and the OHBA analysis group in Oxford.
Combining anatomical and physiological data to map out physiological biomarkers such as power, coherence, and cross-frequency coupling in the subcortex.
---
Principal Investigator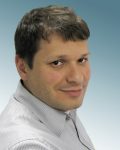 Vladimir Litvak
---
Team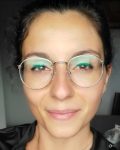 Francesca Castaldo
PhD Student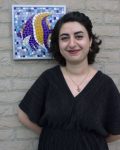 Mansoureh Fahimi Hnazaee
Postdoctoral researcher
Arjun Ramaswamy
PhD Student
---
Research areas