Memory and Space
Research team
Our goal is to understand how autobiographical memories are represented and recollected by the human brain. Our aim is to identify the mechanisms involved and thereby establish a theoretically enriched account of their breakdown in pathology.
Our past experiences are captured in autobiographical memories that serve to sustain our sense of self, enable independent living and prolong survival. The goal of the Memory and Space Group is to understand how autobiographical memories are built, how they are re-constructed during recollection and how these memory representations change over time. This endeavour is enabled by a multi-modal approach involving neuropsychological studies of memory-impaired patients, technologies such as MRI, SQUID-MEG, OP-MEG, intracranial EEG, and naturalistic paradigms including immersive, interactive virtual reality (VR). We are particularly interested in how interactions between the ventromedial prefrontal cortex (vmPFC) and hippocampus produce the seamless encoding and recollection of our lived experiences.
Ongoing studies
Our recent MEG work allowed us to resolve the neural dynamics of autobiographical memory retrieval, showing that oscillatory activity in vmPFC precedes, and drives, that of the hippocampus. Moreover, we found these effects only for memories that were more than one month old. These and other findings led us to publish a provocative new theory of autobiographical memory retrieval which helps to reconcile findings of hippocampal involvement in perpetuity with the apparent absence of hippocampal memory traces in the longer-term. In other studies of memory consolidation, we examined sleep in amnesic patients with selective bilateral hippocampal damage, observing a highly specific near-absence of both slow wave sleep and dreaming in the patients. These results highlight that vital sleep functions depend upon hippocampal integrity.
Using our new wearable OP-MEG, we have recently shown that activity in vmPFC and hippocampus can be readily detected. We are currently integrating OP-MEG and immersive, interactive VR to study the neural basis of autobiographical memory formation in real time and in naturalistic contexts. In due course, this approach will be used to assess at what point memory processing becomes aberrant in patients with memory impairments. We will conduct related autobiographical memory studies using our newly-installed 7T MRI scanner which will provide a novel window on how these memories are realised at the laminar and hippocampal subfield levels.
Overall, the Memory and Space Group is working towards exposing autobiographical memories as never before, revealing the millisecond temporal dynamics, and the laminar-specific and hippocampal subfield processing that supports their evolution from the point of inception, through initial sleep cycles and then over longer timescales.
Link to:
Resources for A-Level Students
Figures 1-29 for Dalton et al. Brain and Neuroscience Advances (2017)
---
Principal Investigator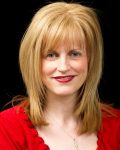 Eleanor Maguire
---
Team
---
Research areas